CJ Miles #0 of the Indiana Pacers. (Photo by Gregory Shamus/Getty Images)
by James Herbert @outsidethenba
The big names are pretty much all off the board in free agency, but there are still plenty of players looking for new homes and teams to solidify their rosters. Given that there aren't many teams with cap space out there, that means that Patrick Patterson won't be the last player to accept a contract that will immediately make him underpaid.
Here are the biggest potential steals still on the market: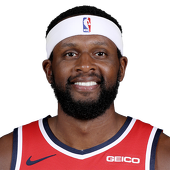 In 2015, DeMarre Carroll signed a four-year, $60 million deal with Toronto and Wesley Matthews signed a four-year, $70 million deal with Dallas. Last year, Kent Bazemore signed a four-year, $70 million deal with Atlanta, Luol Deng signed a four-year, $72 million deal with the Los Angeles Lakers and Allen Crabbe signed a four-year, $75 million deal that the Portland Trail Blazers matched in restricted free agency. Would you rather have any of those guys than Miles right now? He is a fantastic 3-and-D player because he knows exactly what is needed from him and provides it consistently. There were several playoff teams, the Cleveland Cavaliers included, who would have been a lot better and more versatile with Miles on the roster.
Comments